Computer
now browsing by tag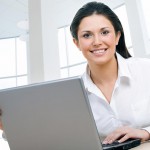 The Internet has many terms and really is a language on its own. For the new user of the internet a lot of these terms are quite foreign hence being a new language. After a little exploring on the internet this new language becomes a little less foreign and we become a little accustomed. Below is a list a terms commonly used in reference to the Internet.
Common Internet Terms
IP Address
URL
Search Engine
Social Media
Browser
Email
ISP
Download
Router
Modem
Keywords
Bookmark
E-Commerce
Internet Security
Viruses
Trojans
Malware
P2P
Firewall
Definitions of each term will be added.