Cardinia Shire
now browsing by tag
Posted by: admin | November 25, 2015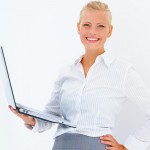 Social Media
What is Social Media? "Social media refers to the means of interactions among people in which they create, share, exchange contents among themselves in virtual communities and networks.", Wikipedia. How do we access this social media? You can join an ever growing number of sites below are just a select few:
Facebook

Google +
Twitter
The internet's power is growing just like social media and what comes with this is the chance your identity or privacy maybe jeopardised if you are not careful in knowing some of the risks. That is where you come to the pro's and con's. It really is a game where you must keep on top of when policies or updates are made and such settings get changed and therefore you have to change them at the same time being always weary of such things. The major upside of social media is that it is a great way to keep in contact and also reconnect with people who were once in your life. For instance, Facebook has brought many friends and even families together that had lost contact. It is also a great way to share memories like photo's and thoughts, share birthday wishes and the like with your status updates. Although this post is a very quick look at Social Media as a whole it can be quite effective medium on many levels. This all depends on how you want to utilise this great diverse tool and if you keep on top of looking after your profile by keeping it protected (settings) your experience should be in general positive.
With all things being equal its still of great concern its needs to be warned that your settings need to be tightened which can be a test in itself getting around those but also the privacy factor and how to lock down a profile? A profile is your identity that you create so others can view what you post to be seen either by your friend list only or if your unlucky in not tightening things for the public in general. Tightening a profile is another story which can only be in a lengthy how to or short course with how many options one must do to complete this task properly but also thoroughly.